Much improved over week 1, the selection of multiple attributes is faster. For example, when you have to pick 3 abilities to boost there isn't a long lag before you can select other attributs.
When selecting a class for your character, I feel the expander should be open when the lowest class level hasn't been completed yet. You can expand other levels to have only one level expanded at a time, but it's clearer what you have to select to move on if you expand the panel until it's completed: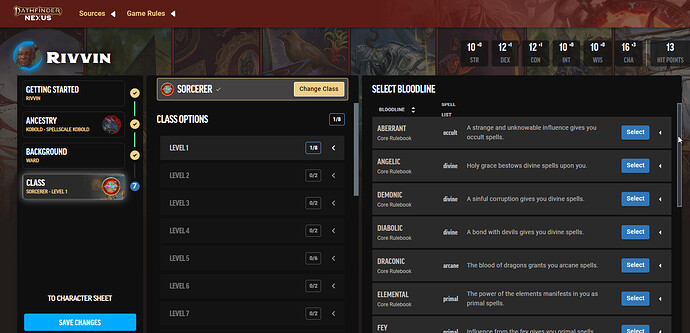 I can't remove a bloodline once I pick it:
Can't seem to select spells yet and complete the character.
gl