New members are shown a welcome message for their first 2 posts that includes a link to the community guidelines. There are 4 links in the header on that page:
(Note: the "Guidelines" link there has a URL ending in /faq instead of /guidelines - but both lead to the same page.)
If you click on the "About" link, this same set of 4 links is still shown at the top.
However, the "Terms of Service" link points to https://www.demiplane.com/tos, which just shows a 404 page: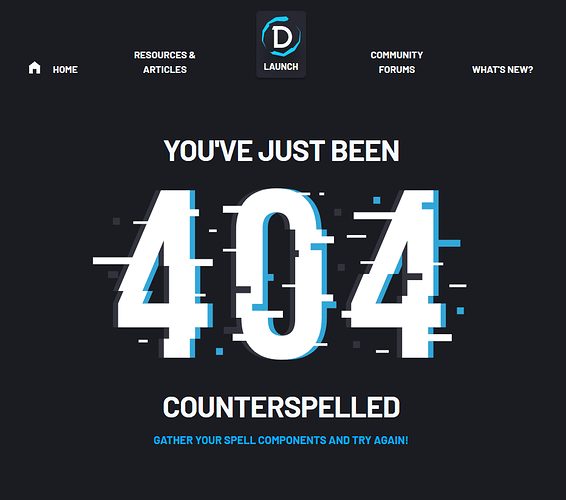 This seems to be because the actual Terms of Service page (which is linked in the footer of that 404 page) is actually located at this URL: Demiplane - Terms of Service
You may want to simply add a redirect from /tos to /terms-of-service, and/or change the link in that heading of the About and Guidelines pages to point to the correct URL instead.