From 2/28/2023 Dev Update
Latest Updates
Platform
(This Week) Re-Login Frequency Issue - Redux
Pathfinder NEXUS - Early Access
(Live) Gatewalkers

#2

, Treasure Vault
Character Tools Closed Alpha

(Today) Sidebar Drawer Updates
(WIP) Shield Mechanics, Spell Heightening, Mobile / Responsive Views
Vampire NEXUS & Avatar Legends NEXUS
(WIP) Character Tools - Architecture / Engines
ALIEN RPG NEXUS
(Today) Destroyer of Worlds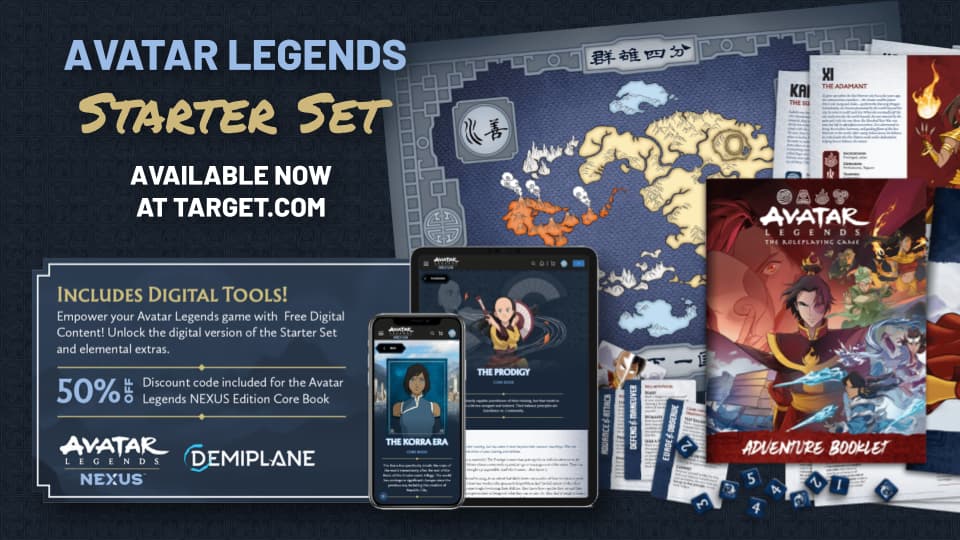 Character Tools Closed Alpha Update Notes (will be cross-posted to the Forums when live) - Incoming Later Today
Sidebar Drawer Updates:

No more bouncing back and forth - drawers will now stay in view as you scroll through a character's details on widescreen monitors.
Each spell's Spell Attack modifier and Saves are built up in their drawer, displaying each bonus (or penalty).
All Character Sheet Drawers and the Equipment Section now have empty states while loading content.

Characters are now limited to 3 Hero Points
Max Hit Points are no longer being overridden by hit points tied to the Character's Class.
Giveaway: We gave away an Avatar Legends digital bundle (Core Rulebook and Wan Shi Tong's Adventure Guide). Join us live in future weeks for a chance to win more cool things! (Tuesdays at 9am Pacific)
Upcoming
Character Builder & Digital Sheet
Pathfinder Character Tools Closed Alpha

Road to Open Beta

Mobile / Tablet Views, New Book Coverage, Formulas, Currency, Homebrew, Companions, Familiars, Sharing - View/Copy, Homebrew - In-Sheet
5e NEXUS Early Access
Game Content:
Pathfinder

Lost Omens: Firebrands, Rage of Elements

Vampire
ALIEN RPG

Heart of Darkness, Chariot of the Gods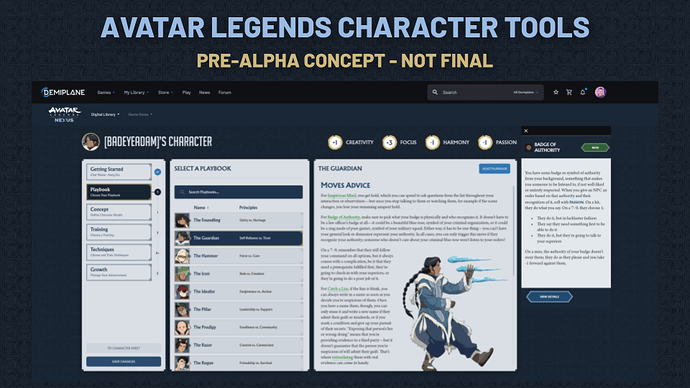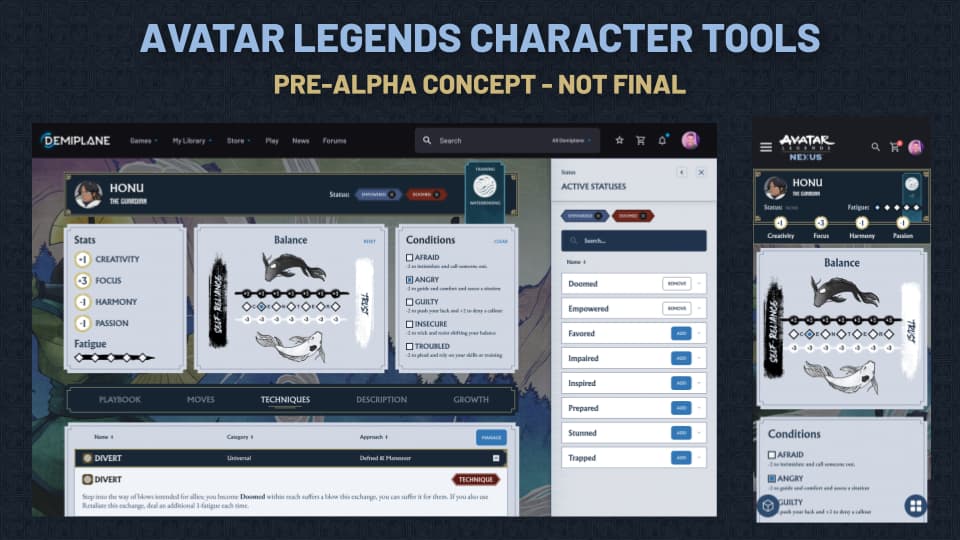 Q&A