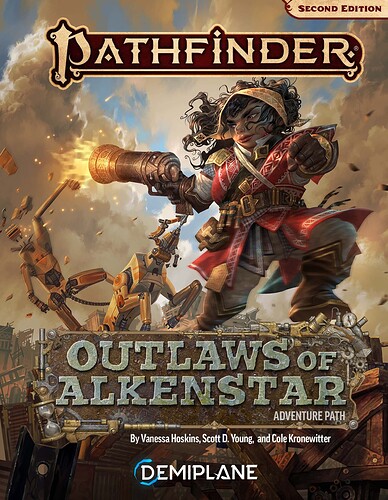 The Outlaws of Alkenstar adventure path is now available on Pathfinder NEXUS! You can purchase the adventure path, or individual adventures, here.
If you encounter any issues with this adventure path, please share them with us in this thread.
Thank you for helping us in the Pathfinder NEXUS early access!