Hello everyone!
We have released an update on Pathfinder Nexus that brings two new enhancements to the Digital Reader in Early Access - tooltips for spells, feats, backgrounds, and creatures, and side navigation on larger screens.
Tooltips on larger screens will display a floating card on hover to allow you to see game element details at a glance. Whether you are on desktop or mobile, tooltipped links can be clicked/tapped to open a sidebar drawer with full details about the linked game element. If you want that game element in a separate page or tab, you can go to the details page from the sidebar as well.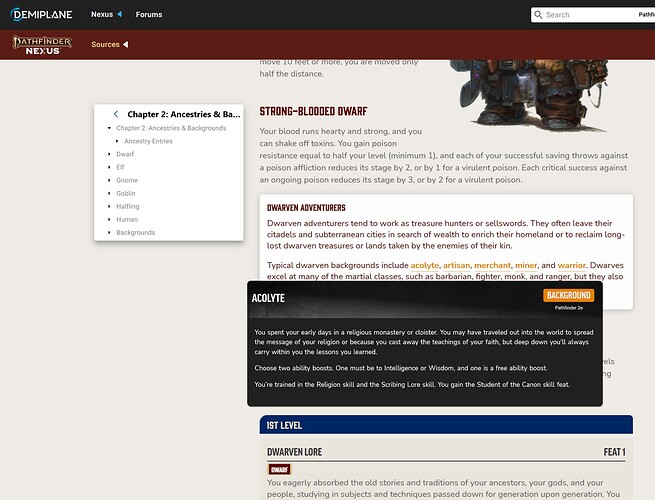 On desktop views, there is now a left side navigation for the Digital Reader. We will introduce ways to minimize or hide the bottom navigation bar (in all views) later in Early Access.
We'll share more updates as they come, happy holidays!