Hello everyone, I'm RightKnight.
I'm posting here to try and reach one of my new year's resolutions. You see, I've decided that I want to try to be a mercenary DM. I'm a disabled veteran who re-discovered the enjoyment of TTRPGs during the pandemic and I want to pivot from my 9-5 into a more enjoyable (obviously less lucrative) venture–one that doesn't make my injuries worse.
To that end, I am seeing if anyone is interested in helping me reach my goal by playing in a Heavily modified version of Rime of the Frostmaiden set in the Critical Role world of Exandria using Talespire as my VTT. (FoundryVTT is an option as well!)
My Startplaying.games link: RightKnight's SPG
I've got games listed for Sunday and Wednesday Evenings at SPG, but I can build them here as well, just didn't want to have too much crossover.
You don't even have to own Talespire or FoundryVTT! I can screenshare through discord. We would be using it for exploration and combat, but take a look below at a few examples of locations you can enjoy.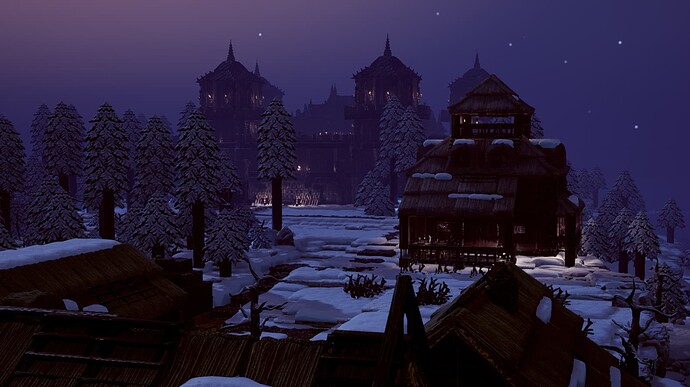 See this Reddit post for more examples of boards for this campaign
Example post
What you would experience:
Brave the cold of a frozen tundra

Scramble to find allies in order to defeat bloodthirsty rivals

Save thousands from an evil plot to destroy their homes

Find a city frozen in ice and in time and LOOT IT

Defeat a GOD to end the endless night

Live your Legend with easy character creation and a focus on backstory

Play in a living world where actions have consequences–the more creative the better

Have fun with a DM that voices hundreds of NPCs you'll love and hate
What I guarantee:
Heroic Fights

Deep Lore

Mood appropriate music

Custom Content putting your character in the leading role

No OGL worries shutting down the VTT!
Session 0 is free! Discord (Need Microphone)/DNDbeyond required. Includes Tal'Doeri Reborn content!