I have a Psychic character that I can't seem to increase training in Occultism.
Whenever I try to increase Occultism specifically at levels 3,5,7 etc. the program recognizes that I selected this skill, but it does not actually change the training level.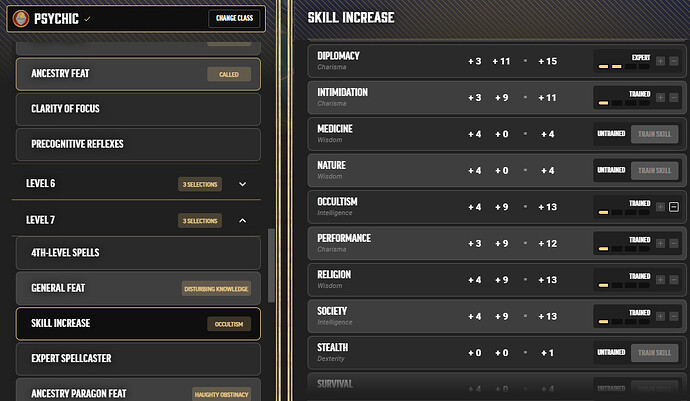 In this image, I have selected Occultism for my increases at levels 3 and 7, but it still is considered as "Trained" instead of "Master".