Since the last update, Alchemists now have Medium Armor proficiencies instead of Light
Hi waeshael, everything we have on the NEXUS is up-to-date with the most recent errata. Where are you seeing that it should be different from?
The error is in the Advancement area. It shows links to light Armor expertise and light Armor mastery, but those are now medium armor expertise / mastery in the book.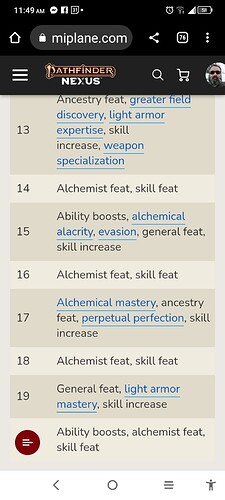 My bad for not being specific enough in where I was looking. Didn't even think of screenshots.
Ah, thank you for clarifying! We're going through and making some tweaks to reflect the medium armor proficiency in the advancement area too.